All types of electrical testers
No matter how big or small your needs, we can calibrate your equipment - fast. Choose from a Standard Calibration Service or a UKAS Accredited Calibration Certificate.
Accredited by Megger, Seaward, Metrel and many more
We are an official service centre for many of the leading brands. Our turnaround times are often much faster than the manufacturer, why not put us to the test?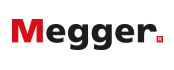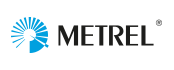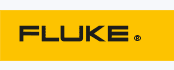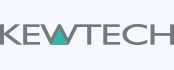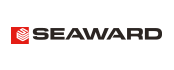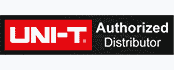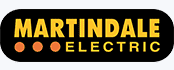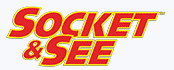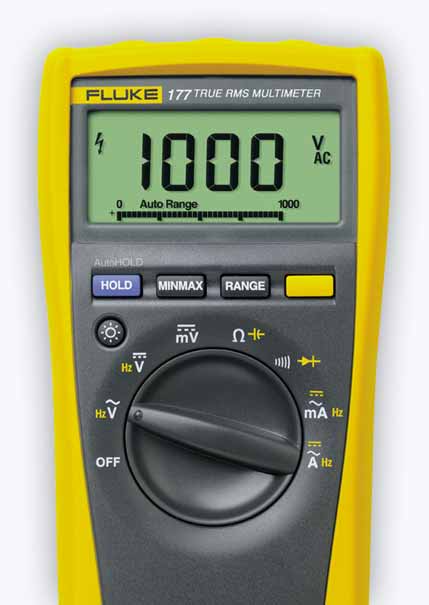 Electrical Equipment Price List
Instrument Type
Price
(Ex VAT)

3 Day Turn Around
Cable Locator †
£20.00
Calibration Checkbox
£49.50
Chart Recorder / Data Logger
From £65.00
Call
Clamp Meter
£35.00
Decade Boxes/Time Resistance Box
£40.00
Function Generator
£65.00
Call
Ground/Earth Tester
£49.50
LCR Meter
£65.00
Call
mA/Loop Calibrator
£40.00
Microwave Leakage Detector
£75.00
Call
Milliohm Meter
£49.50
Multifunction 17/18th Edition Tester
£65.00
Multimeters (Up to 4 Digit)
£49.50
Multimeters (5 Digit)
£59.50
Multimeters (6 Digit)
£69.50
Call
Multimeters (7 Digit)
£79.50
Call
Oil Test Set
£120.00
Call
Oscilloscope (2 Channel, 600MHz)
£60.00
Call
Oscilloscope (4 Channel, 600MHz)
£90.00
Call
PAT Tester
£59.50
Phase Rotation Equipment
£65.00
Call
Power Analyser
£85.00
Call
Primary / Secondary Injection Test Set
From
£120.00
Call
Process Meter
£60.00
Proving Unit †
£20.00
Relay Test Set
£120.00
Call
Scopemeter
£79.00
Call
Single Function 17th Edition Tester
£35.00
Socket Tester †
£20.00
TDR
£85.00
Call
Volt Stick †
£20.00
Voltage Detector †
£20.00
† Certificate of Conformity
Instrument Type
Price
(Ex VAT)

3 Day Turn Around
Ammeters, AC
POA
Call
Ammeters, DC
POA
Call
Bridges & Similar Instruments, Resistance
POA
Call
Capacitance Meters
POA
Call
Charge Amplifiers
POA
Call
Frequency Meters
POA
Call
Insulation Testers
POA
Call
Loop Testers
POA
Call
Multimeters, Analogue
POA
Call
Multimeters, Digital
POA
Call
Portable Appliance Testers (PAT Testers)
POA
Call
Power Supply Units
POA
Call
RCD Testers
POA
Call
Resistors, DC
POA
Call
Signal Generators
POA
Call
Why choose PASS?
Electrical test equipment comes in various different forms, and our calibration experts are able to ensure that everything, from the latest PAT tester to multifunction tester, is working exactly how it should be. Whatever your electrical test instrument, we're confident we can calibrate it at a great price.
Our team of highly trained professionals are able to ensure that test instruments are performing correctly and conform to all manufacturer standards.  Our technicians can calibrate your equipment using PASS' in-house ISO9001 calibration lab; alternatively, they can perform on-site calibrations at your premises.
Furthermore, we are also able to repair test equipment. Occasionally during calibration, the team will find faults with electrical testers. However, once you give us the go ahead, we can repair these faults and calibrate your instrument, ensuring that your electrical test equipment is safe for use and gives correct readings for another year.
UKAS Calibrations
Our UKAS Accreditation means that we are able to calibrate many makes and models of electrical testers to UKAS Standards. Our Laboratory is accredited to ISO/IEC 17025:2017.
The PASS accreditation number is 8239 and you can view our UKAS schedule at the UKAS website here. Please see the UKAS price list above and note that any UKAS Calibrations are not covered by our 3-day-turnaround service*.
Types of Electric Test Instrument
We offer calibration on the following electrical and electronic test equipment:
Ammeters
AC Ammeter
DC Ammeter
Voltmeter
Cable Locators
Cable Locator Set
Pipe Locator
Fuse Finder
Cable Tracer
Capacitance Meters
Charge Amplifiers
Charge Amplifier
Trans-impedance Amplifier
Insulation Testers
Insulation Resistance Tester
Insulation & Continuity Tester
Megohmmeter
Power Supplies
RCD Testers
RCD Tester
Residual Current Device Tester
DC Resistors
Signal Generators
Signal Generator
Signal Analyser
Waveform Generator
Function Generator
RF Signal Generator
Digital Signal Generator
Bench Signal Generator
Calibration Checkboxes
Calibration Checkbox
Calibration Checker
Chart Recorders & Dataloggers
Chart Recorder
Circular Chart Recorder
Data Logger
Clamp Meters
AC Clamp Meter
DC Clamp Meter
AC/DC Clamp Meter
Earth Clamp Meter
Current Clamp
Open Jaw Clamp Meter
Decade Resistance Boxes
Inductance Decade Box
Decade Resistance Box
Resistance Capacitance Box
Resistor Substitution Decade Box
Decade Resistor Box
Time Decade Box
Decade Power Resistor Box
Decade Capacitance Box
Decade Power Resistance Box
Time Resistance Box
Loop & Earth Testers
Earth Ground Tester
Earth Tester
Earth Resistance Tester
Ground Resistance Tester
Earth Ground Resistance Meter
Clamp-On Ground Tester
Ground Bond Tester
Earth Loop Tester
Loop Impedance Tester
Earth Impedance Tester
PSC Tester
PFC Tester
LCR Meters
LCR Meter
Impedance Analyser
LCR Multimeter
Inductance Meter
Impedance Meter
Loop Calibrators
Current Loop Calibrator
Voltage Calibrator
Current Calibrator
mA Loop Calibrator
Process Loop Calibrator
Milliamp Loop Calibrator
Microwave Leakage Detectors
Microwave Leakage Detector
Radiation Detector
Milliohm & Microhm Meters
Milliohmmeter
Microhmmeter
Multifunction Testers
17th Edition Tester
18th Edition Tester
Part P Tester
Multifunction Tester
Installation Tester
MFT
Multimeters
Handheld Multimeter
Bench Multimeter
Analogue Multimeter
4 Digit Multimeter
5 Digit Multimeter
6 Digit Multimeter
7 Digit Multimeter
DMM
Digital Multimeter
Oil Test Sets
Portable Oil Test Set
Transformer Oil Test Set
Oil Dielectric Test Set
Oscilloscopes
2 Channel Oscilloscope
4 Channel Oscilloscope
Digital Oscilloscope
Scopemeter
Portable Oscilloscope
Handheld Oscilloscope
PAT Testers
PAT Testing Equipment
PAT Tester
Portable Appliance Tester
Phase Rotation Testers
Phase Rotation Equipment
Phase Rotation Tester
Motor Rotation Tester
3 Phase Motor Rotation Tester
Single Phase Motor Rotation Tester
Sequence Tester
Power Analysers
Power Meter
Electrical Power Analyser
Energy Logger
AC Power Analyser
Power Energy Analyser
Harmonics Analyser
Harmonic Power Analyser
Single Phase Power Analyser
3 Phase Power Analyser
Single Phase Power Meter
3 Phase Power Meter
Power Load Monitor
Power Quality Analyser
Test Sets
Primary Current Injection Test Set
Secondary Current Injection Test Set
Relay Test Set
Circuit Breaker Test Set
PCITS
SCITS
Process Meters
ProcessMeter
Process Multimeter
Process Panel Meter
Proving Units
Socket Testers
Socket Tester
Mains Socket Tester
Mains Tester
Socket Adaptor
Electrical Socket Tester
TDR & Cable Testers
TDR Cable Tester
Cable Tester
TDR Cable Fault Locator
Cable Fault Locator
Cable Length Meter
Time Domain Reflectometer
Metallic TDR Cable Tester
Network Cable Tester
Volt Sticks & Detectors
Voltage Pen
Voltage Indicator
Voltage Stick
Non-Contact Voltage Tester
Non-Contact Voltage Detector
Voltage Detector Pen
Voltage Detector
About Electrical Tester Calibration