ISO 6789-1:2017 & ISO 6789-2:2017 torque wrench calibration
Trust PASS to calibrate your torque equipment.
We calibrate most brands
Whatever type of instrument you have please, get in touch we will help you.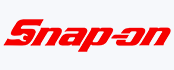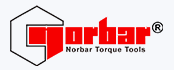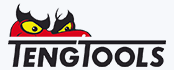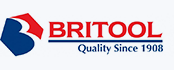 Torque Instruments Price List
Instrument Type
Price
(Ex VAT)

3 Day Turn Around
Torque Screwdriver
£35.00
Torque Wrenches (Up to 1,000Nm)
£40.00
Why Calibrate Your Torque Tool?
Calibration of torque instruments is essential to maintaining their accuracy and longevity. Performing a calibration ensures that the instrument remains compliant with its stipulated standards thereby also ensuring that measurements are as accurate and reliable as possible. Without a calibration general wear and tear can have a detrimental effect on the tool's internal workings, potentially leading to incorrect, and therefore unreliable, readings.
Our team of calibration technicians are able to assess an array of torque instruments and make adjustments as necessary to ensure that tools remain compliant with their defined standards, ranges and accuracies.
ISO 6789-1:2017 & ISO 6789-2:2017 Torque Calibrations
PASS Ltd is able to offer ISO 6789-1:2017- and ISO 6789-2:2017-compliant checks for the following tools:
Brake-type torque wrenches
Click-type torque wrenches
Torque screwdrivers
These two calibration standards have been devised by the International Organisation for Standardisation (ISO) specifically for Type I (indicating) and Type II (setting) torque tools. Each standard details the requirements and procedures necessary to maintaining conformance with various Type I and Type II torque tool specifications. Please see below for an overview of each standard.
ISO 6789-1:2017 Overview
The ISO 6789-1:2017 standard can be used to determine a declaration of conformance. It details the conformance tests, marking requirements and minimum requirements needed for a Type I (indicating) or Type II (setting) hand torque tool to achieve a declaration of conformance.
This standard pertains specifically to hand torque tools classified as indicating (Type I) and setting (Type II) torque instruments such as those used for the controlled tightening of screws and nuts.
The ISO 6789-1:2017 standard differs from the ISO 6789-2:2017 standard in that it does NOT include specifications for Type I and Type II hand torque tool calibration certificates.
ISO 6789-2:2017 Overview
Like the standard above, the ISO 6789-2:2017 can be used to verify hand torque tools used for indication applications (Type I) and hand torque tools used for setting applications (Type II).
However, unlike the ISO 6789-1:2017, this standard includes information pertaining to the calculation of measurement uncertainties and the method for calibrating hand torque tools. The ISO 6789-2:2017 details the minimum requirements necessary for calibrating Type I or Type II tools when the relative uncertainty interval (W' md) is unknown or is not provided by a traceable calibration certificate.
This standard can be used during static (step-by-step) and quasi-static (continuous) calibrations. In these instances, the torque of the instrument-under-calibration is defined by measuring the elastic form change of a deformable body, or is determined using a measured variable which is in proportion to the torque.
Calibration & Repair Options
As a national company, PASS Ltd is able to calibrate torque equipment in our lab or at your premises. Please contact our calibration team to discuss which of the three options listed below would best suit your requirements:
Send your torque equipment via your preferred method/ courier to our calibration lab
PASS Ltd will organise for your torque equipment to be collected and brought to our lab via courier
On-site calibration
On-site calibrations are recommended for those with large amounts of equipment that would be impractical to send via courier; instead a PASS Ltd calibration technician will come to your site to perform the necessary calibrations.
Types of Torque Tools
We offer calibration on the following torque equipment and torque tools:
Torque Wrench
Torque Wrenches
Torque Screwdrivers
Snap On Torque Wrench
Torque Meter
Torque Driver
Digital Torque Wrench
Torque Multiplier
Hydraulic Torque Wrench
Torque Equipment
Torque Ratchet
Pneumatic Torque Wrench
About Torque Calibration