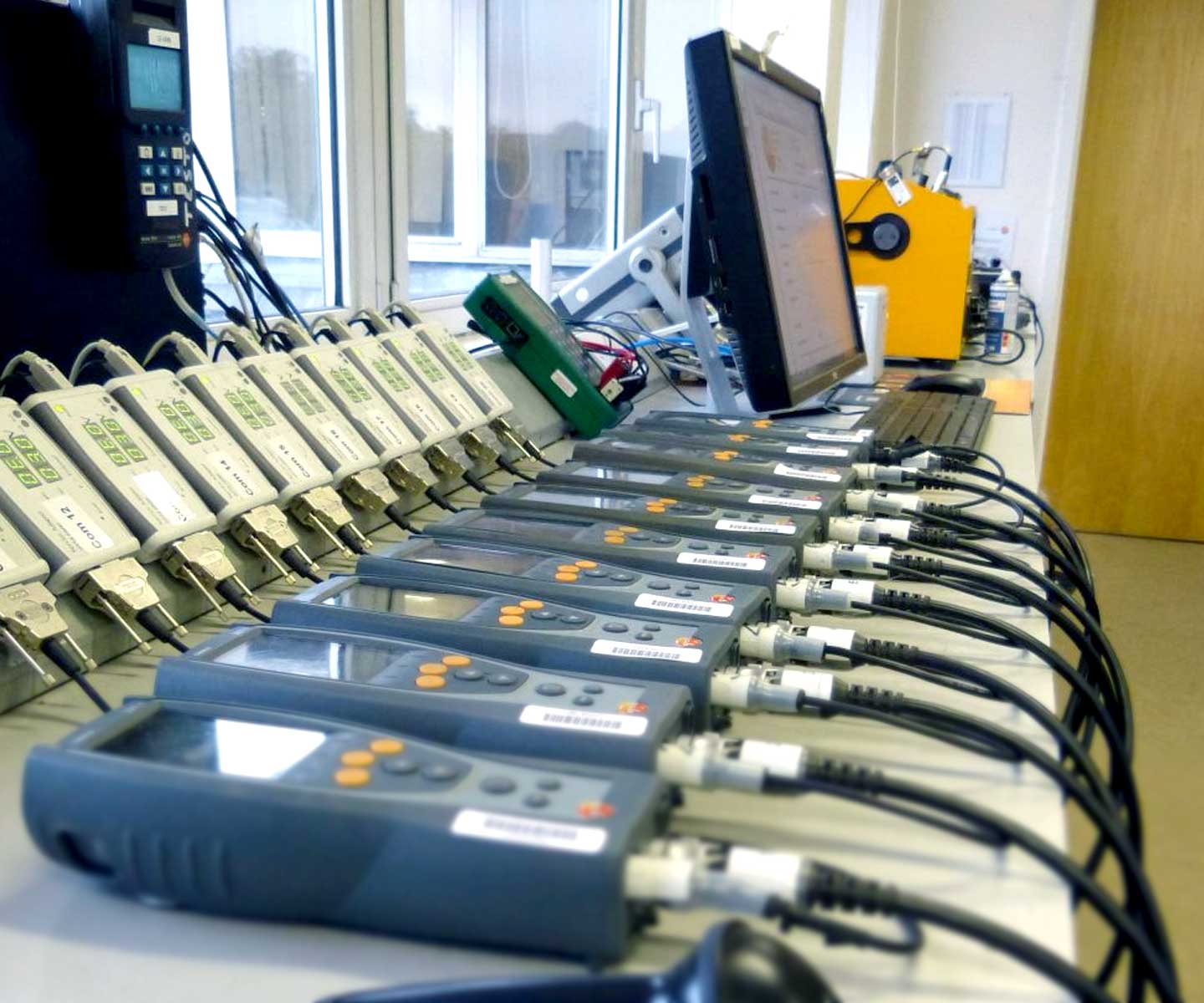 TESTO FLUE GAS ANALYSER CALIBRATION, REPAIR & SERVICING CENTRE
Trust our professionals with your flue gas analyser.
As an accredited Testo calibration, service and repair centre with highly skilled engineers, PASS Ltd is the ideal choice when it comes to guaranteeing that your flue gas analyser is functioning according to specification. Our fast, dependable turnarounds minimise your instrument's and business' downtime.
Back To Gas Price List
Our Capabilities
Meter cleaning
Sensor checks
Repairs
Warranty repairs
Genuine Testo parts are used when carrying out repairs and cell changes ensuring compliance with warranty programs.
Our comprehensive array of services can be applied to all of Testo's flue gas analysers including the entry-level Testo 310 FGA, Testo's professional 300 and 300LL Flue Gas Analysers, and the Testo 330i Smart Flue Gas Analysers. We are also able to calibrate, service and repair Testo's trusted 320, 327, 330 and 340 ranges of flue gas analysers.
(If your meter is not listed, please contact us for more information regarding available options.)
Why Calibrate?
British standards (BS 7967 and BS EN 50379) require that all flue gas analysers have an up-to-date calibration certificate demonstrating that the FGA is operating within its required calibration specification.
Environmental factors, such as drops, knocks or high gas concentrations, can cause damage to the flue gas analyser's internal components including its sensor/ sensors; this can be detrimental to the accuracy of the instrument. Calibrating your FGA against known standards works to rectify any drops in accuracy ensuring that you can once again rely on your flue gas analyser for the best possible results (within its specification).
If during calibration a small issue is detected our team of highly skilled engineers will diagnose and fix this problem; similarly, our engineers will also carry out any warranty repairs. Should our professionals find a fault that will incur further costs we will contact you for approval prior to conducting any necessary work.
It is essential that you calibrate your flue gas analyser both to ensure its accuracy and to maintain compliance with required standards.
Send Us Your Gas Analyser
Sending your Testo FGA to us couldn't be easier: either ship it off in a package to us yourself or use our nationwide pick-up and drop-off service to ship your meter at a time to suit you.